Like any industry, cannabis can experience ups and downs, especially when it comes to a doors-open retail business. Dispensaries that operate in towns or cities that attract tourists experience this more than anyone, seeing sales spike during the busy months and reach lows during the off-season.
We spoke with the folks at Dragon Hemp, a hemp retailer based in Sag Harbor in the Hamptons. As a brand that has first-hand experience with seasonal spikes, they were able to provide more context when it comes to anticipating the ebbs and flows of seasonal retail cannabis sales.
What is the Best Way to Prepare for Post-Busy Season Retail Lulls?
In Sag Harbor, Dragon Hemp awaits a spike during the busy summer months, as well as lulls when the tourist season is down and visitors head back to New York City and beyond, many becoming loyal online customers year-round.
According to Kevin Menard, LAc, founder of Dragon Hemp, the best way to prepare for post-busy season retail lulls is to build a community of loyal customers that take your brand home with them.
"Post-busy season lulls can be very useful in setting strategies and goals for the coming year. In our case, we do a thorough inventory review and align what we have with what we need for the upcoming peak season," says Menard. "As the season winds down, they prepare for online orders that come from the impression left on customers in the store. "We also focus on cultivating our owned channels where we can have more direct communication with our community."
Advice on Preparing for Busy Retail Seasons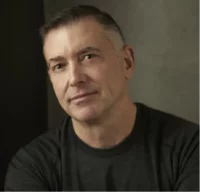 Before the busy season is even over, it's important to start preparing for the lull in business that's bound to set in. For Kevin Menard and his business, preparation starts with inventory. So, what's their secret? "Make sure you have budgeted for an inventory of your most popular items and hire excellent storytellers in both your retail locations and e-commerce marketing teams."
Keeping an eye out on inventory management can be a great way to spend the slow months. Give brands a chance to monitor sales trends and keep up with changes in consumer preferences, putting more time and effort into online retail and social media and implementing promotions and sales online and in-person. Grow the team behind the brand, keep up with all new regulations and focus on customer loyalty to maintain trustworthiness even from afar.
Turning a Seasonal Customer Into a Lifetime E-Commerce Customer
In order to turn a seasonal customer into a life-long client, it's important to connect beyond just the sale and product. For Dragon Hemp, the most important part is personalizing the experience for their customers: "For us, it's all about achieving personalization with each customer," says Menard. "Typically, a seasonal retail buyer will be opportunistic about their purchase in-store, but that purchase is indicative of a longer-term need. We try to create customer profiles based on in-store buyers and craft recommendations that fit that customer's health needs over the long term."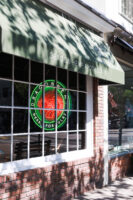 In order to turn a one-time buyer from out of state or city into a lifelong loyal customer, there are a few things to consider that can make this connection happen. First and foremost, building a relationship by maintaining impeccable customer service and personalizing the experience.
Focusing on online retail is also important in order to maintain the connection with clients. Making sure the website is in perfect shape and offer loyalty programs, incentives, promotions, sales, discounts or rewards to returning customers.
Marketing and publicity are other essentials, as you want to target those who have a long-time need that needs to be filled. Allowing for a fuss-free online shopping experience, targeting people who fall in line with the brand's products and values, being creative and innovative when promoting the website and keeping in touch with active social media and newsletters.
How to Project Goals In Places That Swell Seasonally
It can be difficult to project year-on-year retail goals when the geographic location has a tendency to swell seasonally and have off-seasons but preparing and knowing what to expect can help with reaching those goals (and even surpassing them).
According to Menard, the secret to projecting their goals starts with their first location: "Since our first retail location in Sag Harbor, NY has been open only a year, our projections are still a work in progress! We're using 2022 data to budget for this year, accounting for marketing efforts, increased awareness, and seasonality. We have some sensitivities built into this model based on different growth scenarios."
The instabilities and fluctuations that come with a business that works on a seasonal tempo can be challenging when it comes to reaching and achieving specific goals, but there are things that can be done to make the whole process more seamless, and hopefully, more successful.
Looking back at previous years can be helpful in pinpointing tendencies and habits that can be observed in the consumer, and the lower sales allow space for the time that can be used in innovating and creating new products that are based on what the client base wants.
Researching not only the immediate region, but the regions that people often visit is another handy trick. Knowing who is coming, why they're coming, and what they're looking for can help set objectives that can be brought to reality throughout the off-season and the busy season, even experiencing more foot traffic in town. Moreover, making the most of the local events, occasions, changes and circumstances like holidays and local events can keep the brand connected to its roots and primary clients.
The off-season is a great time to set up a budget or specific monetary goals to reach, and off-season fluctuations can be added in to give a more complete idea of what the year might look like. Keeping an eye on the market by monitoring it and using forecasting models to predict results can also help set the stage for changes in the year-to-year goals.
Expanding From a Cannabis Retailer to a National E-Commerce Brand
Dragon Hemp didn't start off with a bang, but they sure have achieved it over time. Dragon Hemp products were conceived by renowned alternative health practitioner and founder, Kevin Menard. Using hemp oil, Chinese herbs and native botanicals, they have managed to create a variety of beneficial and natural products.
"Our apothecary in Sag Harbor has been a great success, but the most rewarding aspect of the location has been the ability to have direct conversations with customers and get a deep understanding of how we can support their journey to better health," says Menard. "We're excited to expand our mission of helping people feel like themselves again by using next-generation natural botanicals and time-honored herbal remedies."
Final Thoughts
As the country continues toward legal and accessible cannabis, new businesses are learning the ropes and those that have been there all along have been leading the way.
Having ups and downs in any business is to be expected, but just like any industry, knowing what to expect and what to do can make these challenges seem like less of a hassle. Building an online presence that clients connect to, developing e-commerce strategies, expanding product lines, building a loyal customer base and staying up-to-date with the latest regulations are surefire ways to stay on top of the cannabis business.