Based in Rochester along the I-5 corridor in western Washington is 5th House Farms, a black-owned cultivation and processing company. Founded in 2016 by a BIPOC family with a tier three producer license, the company has quietly built an impressive brand success story in the state. 
Coming from an economically-disadvantaged background, Carlondo Mitchell, owner of 5th House Farms, persevered through adversity to build a successful cannabis business in Washington state. By influencing consumer behavior at the retail level with branding, they are trying to turn the concept of social equity on its head.
As a family owned and operated business since its launch, they have embodied the idea of economic empowerment in the cannabis industry. As of this writing, 5th House Farms has sold over one million vape carts, reaching the top 10 in sales for that product category in Washington and their products are sold in about 35% of dispensaries in the state. 
From Section 8 to Venture Capital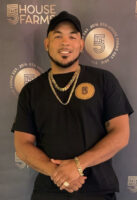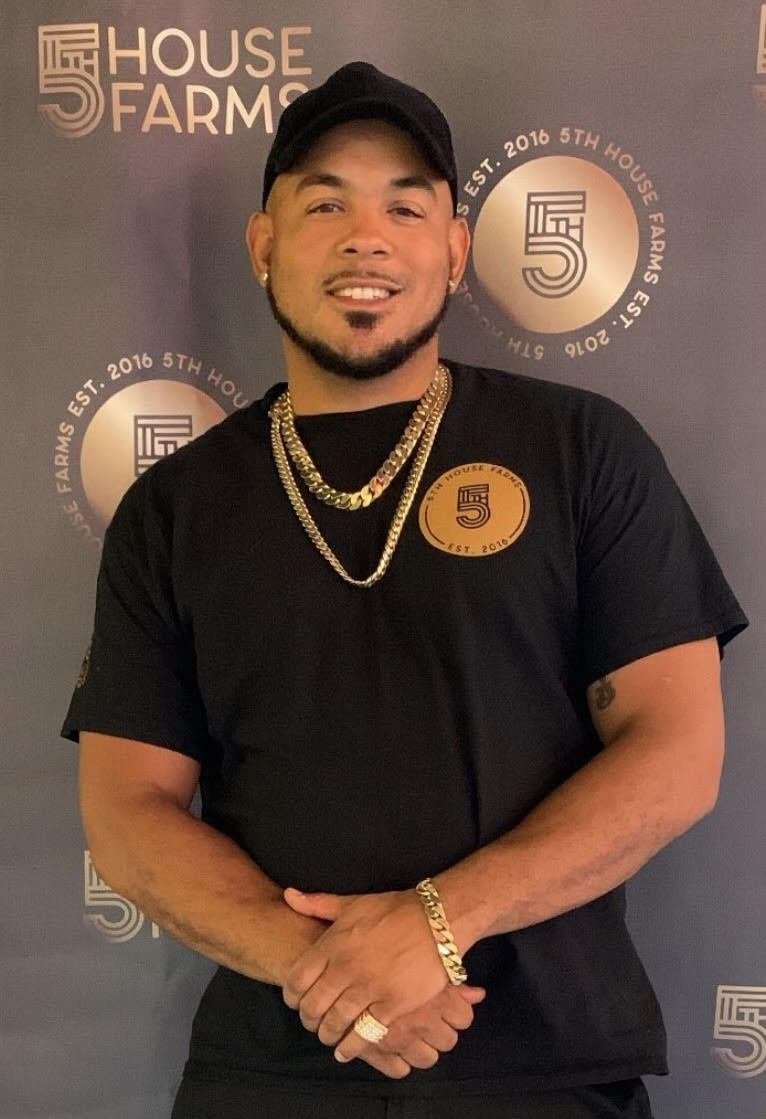 After cutting his teeth in the state's medical cannabis market back in 2012, Carlondo Mitchell later grew in the cannabis space as a farm worker and sales representative. He ultimately took over operations of 5th House Farms in 2019, building on the same entrepreneurial and family-focused legacy that the company started with. "I learned a lot as a trimmer and sales rep," says Mitchell. "I was the guy who would work 18-hour shifts for you, whatever you needed." 
This month marks five years in the Washington adult use cannabis market for him. "I come from a single parent, low-income household so it was important to have an entrepreneurial mindset," says Mitchell. Coming from humble beginnings in Section 8 housing, he has grown 5th House Farms into a multimillion-dollar business. "Now I own the company, I own the land, my family is there and we have twenty employees," says Mitchell. 
The business has definitely become a success story, to the point that the state of Washington is working with 5th House Farms as a case study for economic empowerment and social equity. "For some people in this industry with a lot of opportunities, the path to success is pretty short and wide," says Mitchell. "For me, and a lot of others, it's been a lot more narrow, long and thorny. Through 5th House Farms, we want to show people what's possible. We're trying to show people that it is possible." 
Innovating & Differentiating
Back in 2018, it was tough to compete in a marketplace dominated by flower, so Mitchell went in a different direction and started pouring vape carts by hand. "There wasn't room for me at the table, so I thought I'd try and do carts and chase that. It was a day-by-day effort. He says you need to know you must work twice as hard to get noticed. "You have to prepare to be disregarded. Getting in the first store was the hardest step; you had to go through ten stores who said no to get one who said yes." Their success came through partnering with retailers, building strong relationships, understanding consumer trends, identifying their needs and working closely with budtenders.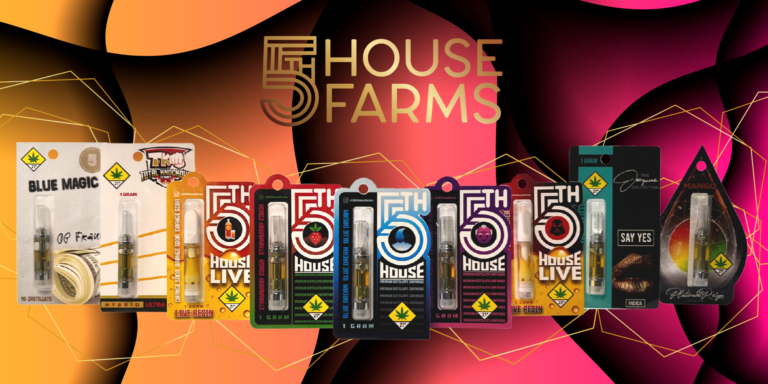 He says they treat people how they want to be treated. They sell products that they themselves would want to buy, by offering good, consistent products that are high quality and for a reasonable price. "Before you knew it, we had a prototype on the market and it took off. I do believe fundamentally that on the ground, consumers make choices with their morality. Some of our biggest retailers didn't even know we're a black owned business just a few months ago." 
Economic Empowerment from the Bottom Up
Typically, when people in this industry think of social equity, they think of this top-down policy approach that tends to rely on lawmakers and regulators to develop things like social equity funds, a minimum number of licenses reserved for minority owners, license fees for equity programs and other policy approaches. Through 5th House Farms, Mitchell and his team are working on a different approach starting with the consumer. "We're not only fighting for social equity, but also fighting to use cannabis to create equity," says Mitchell. "Now that people are identifying us as a black farm, it's a cool opportunity to show people what is possible. The equity is starting to come from people caring about how they spend their money."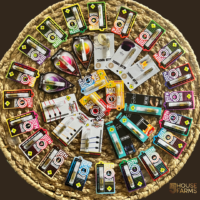 Social equity, while a relatively new concept to the cannabis industry, has garnered attention in state legislatures, legalization initiatives, conferences and talking points, proving to people that they're an ally of BIPOC stakeholders and those harmed by the War on Drugs. "To me, social equity is really about giving everyone a seat at the table. Not just trying to make things fair, but reversing this cycle of extracting from communities and instead, uplifting them." He wants to eliminate the idea that social equity is about taking from one side of the fence and giving to the other side, rather it is about removing that fence altogether. 
5th House Farms is currently working with BIPOCANN on a product badge to be displayed on product packaging, identifying it as sold by a black-owned business. "We need a tactful way to show people where their investment is going," says Mitchell. By influencing purchasing behavior at the retail level with branding and packaging, they are essentially trying to turn the concept of social equity on its head. 
Looking Back & Forward
In the chaos of chasing a dream and building a business, people tend to move quickly. "I would tell the version of me that's ten years younger to slow down and trust the process," says Mitchell. "As a young man, I was always looking for the cheat code." He says his success came from losses, but they were also valuable lessons. When states began legalizing cannabis, it created real opportunity and real hope for a lot of people, but Mitchell says you need to stay vigilant and be mindful. "Try not to be so excited for the opportunity that you forget that you need to put in the work. I would tell others in this industry the same thing: to take your time in your process."
Looking ahead, Mitchell says the plan for 5th House Farms was always sustained growth, to go national and then international. They're in discussions with companies in other states about moving beyond Washington and they're building a lifestyle brand. "The dream is to sell 100 million carts." In talking about his future plans for the company, Mitchell spoke of Tyler Perry's success story, going from sleeping in his car in the 90s to owning the largest production studio in the country today. "He didn't have a seat at the table so he created his own table. We are intent on creating tables everywhere we can."